Organising the food for a big event does not need to be a hassle. All you have to do is to pick up the phone, call the Hog Roast Worcester team and let our experienced, professional chefs put together the perfect feast for your guests. We have been providing hog roasts and other party food in the Worcester area for more than ten years, and many of our clients come back to us year after year. Hog Roast Worcester are here to meet all of your event catering requirements for outdoor parties on any scale. In addition to supplying a superb, perfectly cooked hog for you and your guests to enjoy, we can also rustle up any other dishes that you would like to be featured on your menu.
Hog Roast Worcester can cater for weddings, parties and corporate events – not forgetting the more unusual and unique events you may host! Our team love to chat to guests and discuss our food with them. And not to forget, the mouth-watering scent of slowly roasting meat is enough to get all of your guests excited about the fantastic feast you have arranged for them.
With the Hog Roast Worcester team at the helm on your big day, you can be assured that there won't be any aspect of the catering or service you will need to worry about yourself on the day. All you will need to do is relax, have a great time and let us take excellent care of you.
A Hog Roast Pleases Everyone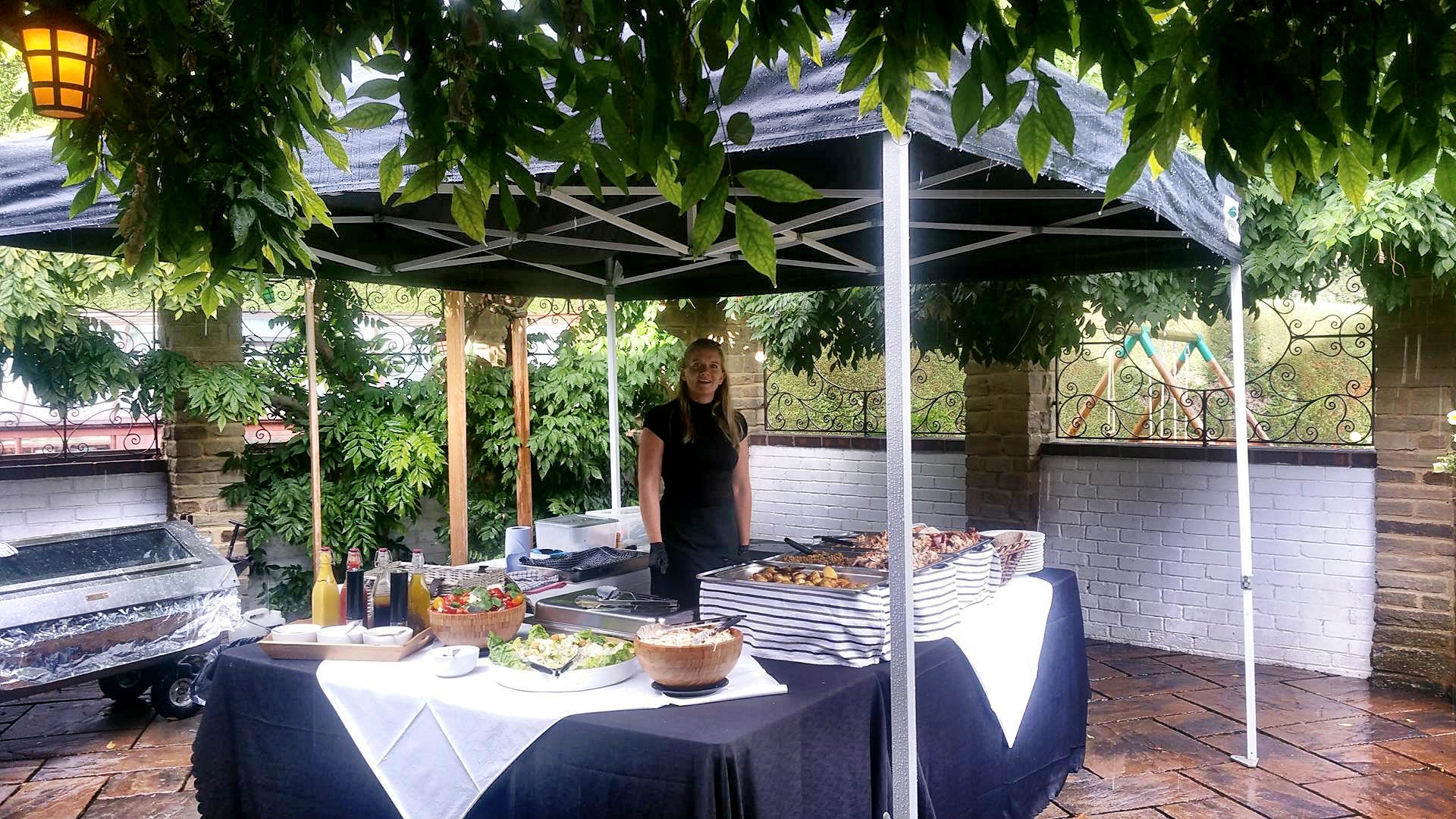 We specialise in providing hog roasts because it always impresses. A roasting hog is a piece of food theatre. It looks fantastic, smells good and tastes even better. Even a small hog goes a long way, which means it offers great value for money. The fact that you can serve a range of canapés, salads and side dishes with the roasted meat means that everyone is looked after. If you use the Hog Roast Worcester team, you can choose food from our luxury, vegetarian, British or dishes of the world food platters.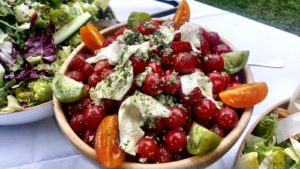 Although we are pork specialists, Hog Roast Worcester's experienced chefs are equally skilled in cooking an array of other meats, either by the slow cooking method or barbecue style, making our food appealing to all tastes and not only suitable for pork fans. As well as freshly preparing your food on-site using the best free-range meat and locally sourced produce, we will ensure it is beautifully presented and served punctually. We will also handle setting up, serving and cleaning up after the event.
Hog Roast Worcester – Why We Love Worcester
Worcester is a city that offers something for everyone and appeals to people of all ages. The same is true of Hog Roast Worcester's approach to catering. We are regularly expanding our menus so that our food continues to appeal to all tastes, and we are able to provide freshly made family-friendly catering solutions for any event in Worcester.
Worcester's riverside setting and multitude of green spaces makes spending time outside in this West Midlands city a real pleasure. If you are hosting a summer event and you would love to dine outdoors, the Hog Roast Worcester team are the ideal catering company to hire. We excel at outdoor catering in Worcester for events of all sizes and we are able to provide fantastic food in any location.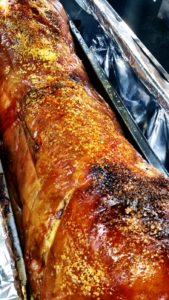 The Hog Roast Worcester team feel just as at home catering in more conventional indoor venues, such as function rooms and business premises too. Wherever we are catering in Worcester, our delicious meat being cooking in front of our diners in one of our impressive hog roast machines never fails to create a great atmosphere, and it is the ultimate sociable dining experience to share with family, friends or colleagues. The aroma and taste of the meat after it has been cooked for several hours on-site and the freshness of our other dishes which are all made from scratch too, more than live up to our diners' expectations!
Hire a Hog Machine
If you would prefer to do your own catering rather than having a professional team on-site to do it for you, hiring one of our hog roast machines is the perfect solution. We will pair you with a machine that is ideally suited to your catering experience and the number of guests you are cooking for. We will bring the machine to your venue, talk you through everything and collect and clean it afterwards. We can also supply some high-quality pork if you need us to.
If you would love to find out more about our catering services or machine hire options, or you would like a free quote, do not hesitate to contact us here at Hog Roast Worcester!